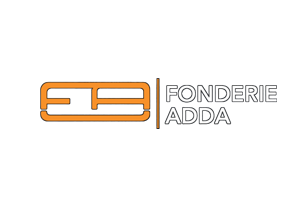 FONDERIE ADDA S.r.l.  
Olginate
Lecco – Italy
Founded in 1962 Fonderie Adda S.r.l. It is a Family owned Company, economically sound with a special attention to Quality and to Customer Service.
The Foundry produces Gray Iron castings, giving preference to small and medium series but in some cases
Fonderie Adda S.r.l. also provides high series products.
These are the main features:
• Cast iron type: EN GJL 200 – EN GJL 250 – EN GJL 300 – EN GJL 350 – GH 190
• Turnover: 10.000.000€
• Share Capital: 1.000.000€
• Covered area : 4.000 + 1.600 smq
• Total area: 11.800 smq
• Absolute Tons : 7.800 tons for shift
• Human Resources: 28 Workers – 10 Employees – 1 Manager – 1 Commercial Manager Advisor
• More than: 71 Customers
• More than: 15 Sectors of industrial activities
• More than: 3.000 Active References
Certifications: A.I.A. Of Lombardia Region – Environmental – UNI EN ISO 9001 : 2015 – UNI ISO 45001/2018
Quality Dep.: Testing department equipped with the most performing devices according to Costumer's Regulations and Manufacturer 's specifications
– +GF+ Equipment for measuring molding sand characteristics – 1 BAIRD spectometer for the chemical analysis of the casting iron produced, and for rough material – 1 Reicherter 3000 durometer – 1 Leitz microscope with camera for micrographic test -Complete set of devices to check dimensions and depth of casting – Complete set of gauges
Moulding Line: Automatic line SAVELLI FORMINGPRESS (2004) – box sized 1050x815x300+300 – max 120/h
Weights that can be produced: from 0,300 grs to 120kg max
Sectors: Agricolture Machinery 15% – Electric Engines 5% – Firefighting 6% – Machine Tools 4% – Mechanical Automotive 15% – Pumps & Motorpumps 15%% – Riductor Gears 15% – Mechanical Transmissions 5% – Industrial Vehicle 10% – Trucks & Tractors 5% – Other 5%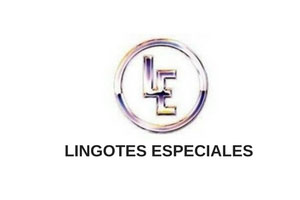 LINGOTES ESPECIALES S.A.
Valladolid    
Castiglia y León – Spain
Lingotes Especiales SA is a company dedicated to the supply of iron pieces.
The company has the means that allow it to offer the clients not only cast parts, but also part design, the supply of assembled subassemblies, offering the possibility of manufacturing prototypes, functional validation tests, machining and painting of parts. The human team, key in the Company, has experience and know-how that allow to offer products with more added value, always seeking to satisfy the customers, which, together with competitiveness, will allow to continue being one of the foundries of reference in Europe.
To meet its goals, it has a factory, head of the Group, dedicated to iron foundry and founded on July 20, 1968.
The subsidiary Frenos y Conjuntos, SA , owned 100% by the parent company, began its activities in 1998 to dedicate itself to the machining of iron products, as well as other finishing processes, paints and other additions to pieces that are destined directly for the first automotive equipment, as well as original spare parts. In addition to the automobile sector, we also work for other sectors of the industry, such as civil works, submarine wiring, household appliances, and industry in general.
One of the most important milestones in the history of Lingotes Especiales was its listing on the Stock Market on March 30, 1989 , moving to the Continuous Market in 2006, since then forming part of the " IBEX SMALL " index on the Madrid and Barcelona Stock Exchanges. CAP
The company has modern facilities with the most advanced production systems worldwide, from induction furnaces capable of melting 170.000 Tm, to the most innovative finishing control facilities.
Four DISAMATIC vertical lines molding systems make the company specialist in medium and large series.
Lingotes S.A. also has specific production lines for high-volume taps, to the manufacture of high-tech and safety parts, especially for braking.
The facilities occupy 152.000sqm , of which 25.000sqm are covered.
We also have another plant, the machining plant, with 30.550sqm of which 9.500sqm are covered, which contains state-of-the-art lines of machining, painting and assembly processes, allowing the deliver of fully finished parts ready for final assembly; to the manufacturers of the first automotive equipment, both to the various constructors directly and to their Tier 1.
The weight range of products is from 0.1 to 30 kg for both grey and ductile metal castings.
Certifications: UNI EN ISO 9001:2008 – ISO TS 16949:2009 – ISO 14001 – ISO 50001
Quality and competitiveness "Quality has always had the customer at its core, seeking their satisfaction, and process efficiency, seeking competitiveness" The growth of the company has benefited from the shuttle that underlies its business culture from the beginning.
Lingotes Especiales S.A. is approved to supply any manufacturer anywhere in the world, allowing to export between 70 and 80% of the production.
Human resources The deep knowledge of the foundry and its processes, the experience accumulated in more than 50 years in the sector, the skills aimed at continuous improvement and its people are the best assets that our company has.
Ethical code: Our human resources are our main value, and Grupo Lingotes Especiales promotes the personal and professional development of its workers , betting on continuous training and internal promotion.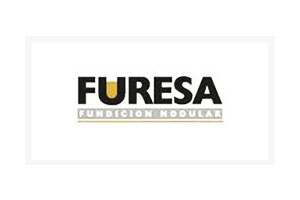 FURESA Sociedad Cooperativa Iurreta – Bizkaia – Spain    
Since 1972: The effort of different generations are concentrated around an Industrial Cooperative Project, committed the future of the
environment, generating value with the service of a high Quality product which is able to satisfy Customer's needs in relation to the
following materials and Ductile Iron Casting:
GJS 350 -22 LT – GJS 400 -18 LT – GJS 400-15 – GJS 450-10 – GJS 500-7 – GJS 600 -3 – GJS 600-7 – GJS 700 -2 – GJS 800-2 – GJS 900 -2 – GJS 450 -18 – GJS 500 -14 – GJS 600 -10 – GJS 800 -10 – GJS 800-10 RT – GJS 900-8 – GJS 1050 -6 – GJS 1200 -3 – GJS 1400 – 1
The Foundry Lines: One Moulding line 1400x1400x1500 semi-automatic for parts up to 600kgs. – One Horizontal Automatic line
800x600x250+250 for parts from 1kg to 100 kgs
Casting Process: 2 ABB Medium frequency Electric Fournaces 6 Tons capacity each
Core Production: We have 5 automaticmachines for hotbox and coldbox for core production
Melting: Automatic Process of magnesiumaddition, automaticmelting and inoculation
Heat Treatments: Materials are heat treated according to Customer's requirements being able to deliver ADI Ausferritic materials
Surface Treatments: We carry out all kind of surface treatments such as paintings, zinc coatings and chroming according to Customer's
requirements
Other Equipments: Automatic Laddle – Magnesium addition by wire – Laboratory for complete chemicals analysis – Mechanical properties – 2D CNC machine and Faro Arm – Ultrasonic Testings – Magnetic particle inspection – etc…
Certifications: ISO 9001:2008 – ED-97/23 EC – LLOYD'S REGISTER – DET NORSKE VERITAS – DEUTSCHE BAHN – EN 1563 – ADI (EN 1564) AND NODULAR IRON – KIWA SPC00125 «PRO RAIL»
Commercial Portfolio: More than 160 Customers – More than 14 different activity sectors – more than 1.250 different active references
Market Sectors: AgriculturalMachinery – Elevators – Eolic energy Wind generators – Heavy trucks – Lifting equip. Machinery – Railways –
Valves –
Main Customers: VESTAS – JOST WORLD – BPW – AXLE TCH – JEZ SIST. FERROVIARIOS – XOMOX-CRANE – HAWLE – GIMA – ETC…
Country Customers: AUSTRIA – CZECH REP. – DANNEMARK – FRANCE – GERMANY – HOLLAND – HUNGARY – ITALY – SPAIN – U.K. – U.S.
Cash Flow: 1.400.000 euros
Work Load: 71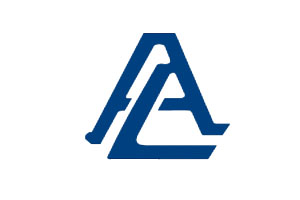 Aceros  Moldeados de Lakunza S.A.
Arbizu – Navarra
Spain
Founded in 1977 It is a family owned Company.
Main Activity: Carbon Steels – Alloy Steels – Austenitic Stainless Steels – Austenitic-Ferritic Stainless Steels (Duplex) Nickel-Based Materials (Hastelloys) Applicable specifications are all internationally recognized, mainly DIN and ASTM., ASME, BS, EN, SEW, JIS, RCC-M…; these being subject to periodic controls and updating.
Headquarters: Building 4.000 sqm covered out total area 12.500;Workers 45
The Foundry: located in Lakuntza, 7.000 sqm covered out total 10.000 sqm:Workers 50
AML SA has built a modern new twin foundry:
Arihant Technocast India Pvt Ltd ( ATPL ) a leading steel foundry, located in Coimbatore, South India. https://arihanttechnocastindia.com
—–
The maximum production capacity of AML SA is:
Monthly Production Capacity …..: 380 t/m netto
Maximal gross weight Piece 6,000 – Minimum & Maximal Weight from 500 kg to 5.500 Kg netto
Lines: Automatic moulding line max chassis dim. 1200x1500x800 mm –Hand moulding line max chassis dim. 2.800x2.800x2.500 mm
Induction Fournaces: 1 with a capacity of 1.500 kg – 1 with a capacity of 2.500 kg – 1 with a capacity of 2.000 kg – 5 ladles, with a capacity: From 1.300 to 6.000 kg
Shot Blasting: One Tunnel machine with a 8.000 kg for carbon steel – One sand Blasting tunnel with a 6.000 kg for stainless steel –
Heat Treatment Facilities: A 6 electric furnace max Tª 1050° a 10 t gas fournace max Tª 1275° – Two water pools for hardening & quenching.
QUALITY Dept.: 1 fix & one portable Spectometer for Chemical analisys; Faro ScanArm of 2,7 mt with Edge Scan Arm for dimensionals controls Tensing Machine for bending and traction testing – Charpy pendulum – Table durometer – for mechanicals tests.
QUALITY CERTIFICATES: ISO 9000 – ISO14000 – AD MERKBLATT – LLOID'S REGISTER OF SHIPPING – GERMANISKE Llloid's & Det Norske Veritas – Bureao Veritas – Nippon KaiJi Kyokai – Korean
Register – ABS Europe Limited – DNV – PED – ABS – NKK – BV – KR – NORSOK – ASTM A995 GR. 4A – GR. 5A – GR.6A – ASTM 351 Gr. CK3MCuN – ASTM A351 CM3MN – ASTM A351 – CW6MC STATOIL vender list TR 2000
MATERIAL CERTIFIED: ASTM A995 Gr 4A – 5A – 6A / ASTM A351 Gr CK-3MCuN / CN-3MN /CW6MC
Non-desctructive tests: one portable equip. Magnetic particles test – Dye penetrant facility with 3 working areas and water recycling process- ultrasound equip. One Bunker for radiographic examinations with Iridium and Cobalt equip – Radioactivity Control
Markets Sectors: Valves – Pumps – Off Shore – Hydraulic Appl. – Nuclear Power Plants – Naval – Marine Applications – Railway – High Energies – Chemical – Machinery – Thermal – Defense – Hydraulic -Desalination – Gas – Petrolchemical – Paper Ind. – North see – Etc.
INTERNATIONAL PROJECTS: ACCIONA DEWA JABEL ALI – 6A (Vertical Pumps) / AL KHOBAR – 5A CF3M 4A – (Check Valves) / SOREK -5A 3A -( Pumps) / ARTIC – 6A – (Vert. Punmps) / RUMAILA –
6A NORSOK – (Multistage) /SHUAIBAH – 5A 3A ( ZF & SD PUMPS) / SHUAIBAH – 6A – (Multistages) JORG & LASFAR – IR885 PREN38 (Multistages) / SHUQAIQ – 5A – (CHECK Valves) / SHUQAIQ – CF3M – (LNN Pumps) / SHUQAIQ 6A – (Multistages) – TENES / METITO QATAR / AL JUBAIL / NUCLEAR PLANTS – HPC MA45 / HPC M45.1 LOVIISA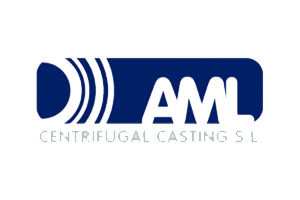 AML  CENTRIFUGADOS CASTING S.L.
Arbizu Navarra – Spain
Founded in 2010 AML Centrifugal Casting SL is a company established in Lekunberri (NAVARRA) for the manufacture of parts by static centrifugal casting. The pieces are cut, machined and, if required, polished according to the needs of our customers.
The company is specialized in parts with a diameter of up to 1200mm and in a wide variety of materials, such as all kinds of carbon and stainless steels, nickel alloys,… for oil, food, chemical or gas market applications.

Quality Dept.: Within the company, Quality is understood as a work philosophy that concerns and involves all the elements that are part of it, from each dept. to each and every member of their active involvment in Quality:
MATERIALS: WCB, WCC, 1.0619, GS45, GS52, GS60, LCB, LCC, GS20Mn5, GS212Mn5, WC1, WC6, WC9. C5, C12, LC1, LC2, LC3, GS42CrMo4, CA15, CA6NM, 1.4008, Q.4408, 14470, 1.4519, 1.4308, 1.4552, 1.4581, CF3, CF3M, CF8, CF8M, CF8C, CN7M, CN3M, DUPLEX, SUPERDUPLEX STEEL, 2.4883, 2.4697..
Quality Certificate: The company works under an integrated UNI EN ISO 9001:2008 – Quality Management Systems OCA
Valve Balls & Special Products: Products can be supplied, as : Tube sections for their further machining – Shaped pre-machining pieces – Completeley finished pieces as per drawing Solid and Hollows balls , nominal diam. From ½ to 48'' with various designs such as floating, trunnion mounted, theree way ''T'' and ''L'' – Sea Rings
Other small parts like valves seat rings with high grade of dimensional accuracy and precision – material is always available to store – Bodies and Laterals.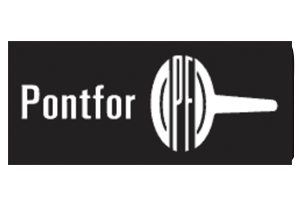 PONTFOR S.r.l.  –
Pont Canavese Torino Italy 
Pontfor S.r.l. Is a Family Company, with two main activities:
* Hot Forging and Turned parts: 5.000 – 6.000 t/ year
* Green Hydro power production : 13Gw/h, with 2 hydraulic turbines powered by 1100-2300 Kw/A alternators
* Plant: 8 Forging plants on 9000 m² – 30 Workers, on 2 shifts – Max production capacity 10.000 t/year – 600 t fixed of raw material stocked and more stocked ready at our suppliers – The material is stocked and checked by quantometer test for anti-mix
· HOT FORGING
3 Upsetters, 6 to 9 inches from 1.600 t to 2.500 t – 1 Horizontal upsetting, Screw press 300 t – 1 Press 4.000 t
· SEMI-AUTOMATIC LINE
1 Press 600 t Robotized, can make a preform for power hammer or a final forged part – 1 Power Hammer 25 t
· HEAT TREATEMENT
2 Furnaces for Austenisation / Tempering / Isothermal tempering – 1 Furnace 250kW for Tempering – 2 Furnaces for Austenisation / Tempering /Isothermal tempering
– 1 Furnace Hi -Tech 250 kw for Tempering – 1 Furnace Hi -Tech 300 kw for Normalizing up to 9 t/day Hardening tank
1 New Furnace Hi – Tech a continuous, with temperature abatement chamber for Isothermal Annealing Controlled …with Capacity 48 q. /day and 2 Sandblasting
· MACHINING – Machinery DPT
2 Lathes CNC – 2 CNC Work centers – Turning from Ø 70 to Ø 500 mm & length to 1.500 mm – Production parts from 4 to 110 kg.
· CONTROLS
The Quality DPT has all the up-to-date equipment to guarantee the Quality required by Customers including: Quantometer – Traction test – Hardness – 3d dimensional ; for any RX , Magnaflux, and other required, checks are carried out by Quality Center Control Certified for Automotive products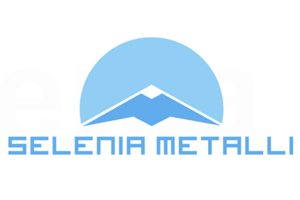 Selenia Metalli  di Emilio Pegurri S.a.s. –
Pian Camuno – Brescia – Italy
Selenia Metalli S.a.s is a family Company operating in the field of hot forging with horizontal and vertical presses and with HATEBUR for the molding of high and very high series, in a closed mold.
The company manufactures more than 400 models of hot forged neck rings and bungs for all the main world cylinders and gas tanks producers in domestic and industrial fields. – Parts Weight from 0.500 g to 5 kg
Products: gears, flanges, hubs, caps and foot-rings, ring nuts for compressors, nuts and collar fittings for cylinders from 20 bar to 300 bar and ring nuts to contain liquid LPG
Selenia M has the department for mechanical finishing and is able to supply machined, treated and painted parts.
The company exports to 84 countries including Italy, Europe, U.S. and provides its customers with High Quality – Quantity – Flexibility – Very Competitive Price and Very good Service
Selenia Metalli operates in the energy sector producing over 500 models including ring nuts, collars, hot forged nuts for all the worl producers of gas cylinders and tanks for domestic and industrial use.
The higt technology allows to produce any thread (by tool or rolling) according to international standards and any hot-stamped steel and aluminum.
The company philosophy is constantly oriented towards technological innovation in order to improve the four strategic factors: Service & Quality.
Flexibility & Price.
This has allowed us to expand by exporting our products to all the most important international markets.
The hot forging Dpt, guarantees all customers quality rings, collars, gear, and nuts made with a production capacity of over 100.000 pcs for day.
4 hot forging lines provide for different types of presses to better adapt to the increasingly specific customer requests, both in terms of quantity and in terms of manufacturing complexity.
The in-house hot stamping shop, forging of steel and aluminum ferrules, collars, gears, flanges, hubs, flange nuts, nuts. Furthermore, the molds used in the molding phase are made in our internal workshop.
The Forging Plant also produces steel and Aluminum ferrules for cylinders and tanks in the white, industrial and automotive sectors.
The forge places the quality of its rings, collars, and nuts at the center of the entire production process.
For this, Selenia Metalli S.a.s. Is Certified ISO 9001 – 2015
The quality Dpt monitors all the pieces produced using state-of-the-art tools and is constantly updated, from the incoming raw material to the machining quotas performed on the finished piece.
This is why the company commitment is continuous research aimed at creating innovative automation and systems for 100% in-line controls throughout the production cycle.
This has led over the years to constantly invest in increasingly advanced technologies to guarantee excellent quality and safety standards.
All Selenia Metalli ferrules, collars, and nuts can be supplied with different types of certificates based on customer needs.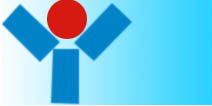 MYM FUNDICIONES S.L.  – Lekumberri – Navarra – ES
Since 1998
The production of MYM S.L. Is based on: Carbon Steel – Alloy Steel – Austenitic Stainless Steel Austenitic-Ferritic Stainles
Steeel (Duplex) – Base Materials Nickel (Hastelloy)
Applicable specifications are all those recognised internationally
Mainly DIN and ASTM, ASME , BS, EN , SEW, JIS, RCC-M and many more.
All of these are submitted to periodical control and updating.
MYM S.L. production capacity:
Monthly Production Capacity : 50 T. Net
Max. Weight per Piece : 60 Kg. Net
Workers: 16
Total Area: 5700 m²
Coveral Area: 4.000m²
Materials: Carbon Steel * WCB, WCC, 1.0619, GS45,GS52,GS60 – Carbon Steel For Low temperature * LCB, LCC, GS20Mn5 … –
Alloy Steel: WC1, WC6, WC9, C5, C12, …. Tool Steel: GS42CrMo4 – Martensitic Steel & Ferritic Martensite for General Services and Low Temperature:* CA15, CAGNM, 1.4008…. Austenitic Stainless Steel for General uses, Low Temperatures:* 1.4408, 1.4468, 1.4470, 1.459, 1.4308, 1.4552, 1.4581, CF3, CF3M, CF8, CF8M, CF8C, CN7M, CN3M, STEEL DUPLEX & SUPERDUPLEX – Nickel base Alloys:* 2.4883,
2.4697,
QUALITY POLICE:
MYM S.L. IS CERTIFIED: ISO 9001:2015 TÜV – BUREAU VERITAS Marine Division


GOL S.A 
GOL S.A. has been founded as a family company in 1971
In 2006, it became part of the Group Alfa. Since 2015, the company belongs to the Korean group Global Seoul Metal with headquarters
in Seoul.
Gol S.A. has 2 manufacturing plants in Spain, 1 in Romania and several in Asia (China, Vietnam, Korea, Philippines and Malaysia).
Through a 40 years research and development of technology, Seoul Metal has become a manufacturing company specialized in two different areas: cold forged parts and vision sorting equipment reaching turn-over of > 150 M € with 1000 employees.
The company is specialized in the AUTOMOTIVE & ELECTRONICS industry, but also open for other industrial sectors.
The Company works in co-engineering with its customers optimizing the design of the parts to be produced.
Once defined, the team is responsible for each stage of the production process:
Tool Design – Forging – Thereading – Cleanning – Machining & sub-assembling – Heat & Surface Treatments – Patches – Unitary Inspection by Eddy-Current & camera Control Machines
PRODUCTS & APPLICATIONS: The company is specialist in the manufacturing of special cold parts and fasteners ( Safety parts – Seat parts, – Shock absorber parts – Antivibration rubber metalparts – Other Applications) Internationally recognized companies in the automotive sector have placed their trust in us.
Our Costumers: ADIENT – AUTOLIV – ANTOLIN – AKWEL – BOSCH – BWI Group – KYB – LEAR – NEDSCHROEF – MAGNA – SOGEFI Group – SUMITOMO – ZF