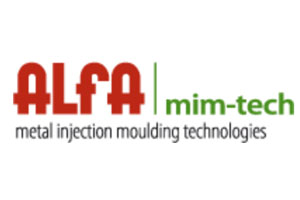 MIM TECH ALFA
Eibar – Guiputkoa 
Spain
Located near Bilbao, has 1,000 Sqm of built surface, state-of-the-art machinery and professional Team capable of fully satisfyng market requierements.
Mim Tech Alfa, is able to supply finished and assembled parts, even if they require machining processes, surfaces treatments etc…, operations mostly integraded in our holding.
Mim Tech Alfa complies with all legal requirements that enable it to maintain equilibrium with the surrounding environement.
CERTIFICATIONS: UNI EN ISO 9001 – UNI EN ISO 14001 – OHSAS 18001
As shown in the table above, MIM technology has no competiton in the production of large series of small parts with high geometric complexity and superior mechanical proprierties. The main characteristics that identify a part as being suitable for this process are shown in the following table: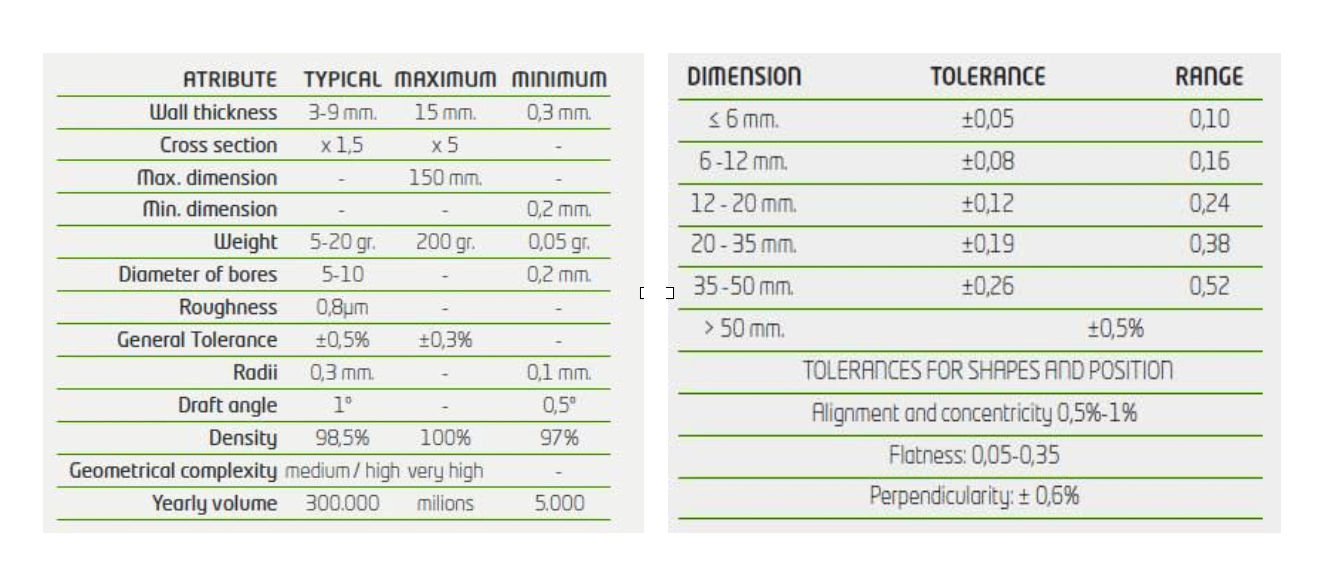 TOLERANCES: The MIM process has a
Tolerance range of ± 0,5%, depending on factors such as material, location of the injection point, thermal treatment and in general, the shape of the part.
Tighter tolerances can be discussed depending on the factors mentioned above and other operations such as straightening, machining special controls on process, or high-precision adjustement of tools
Recommendations regarding tolerances:
A) Close tolerances should only be specified on funcional dimensions
B) Position dimensions must have higher tolerance.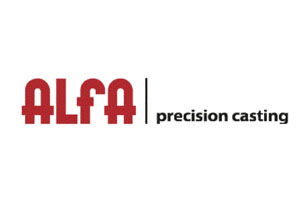 ALFA PRECISION CASTING
Eibar – Guiputkoa 
Spain
Founded 1984 :  Provides metal casting services. The Company offers aluminum, steel, nickel, and magnesium alloys.
Alfa Precision Casting
Steel Microfusion Division : with low and medium alloy carbon, stainless steels, nickel-based and cobalt-based alloys, etc.)
Aluminum Microfusion Division:  Manufacture of composite parts in light superalloys using microfusion techniques
Business Sectors:   We operate in Automotive –  Aeronautics –  Defense  – Electronics Industry – Food – Medical – Mechanical Engineering Optical –  Railway  – etc..
Certifications: